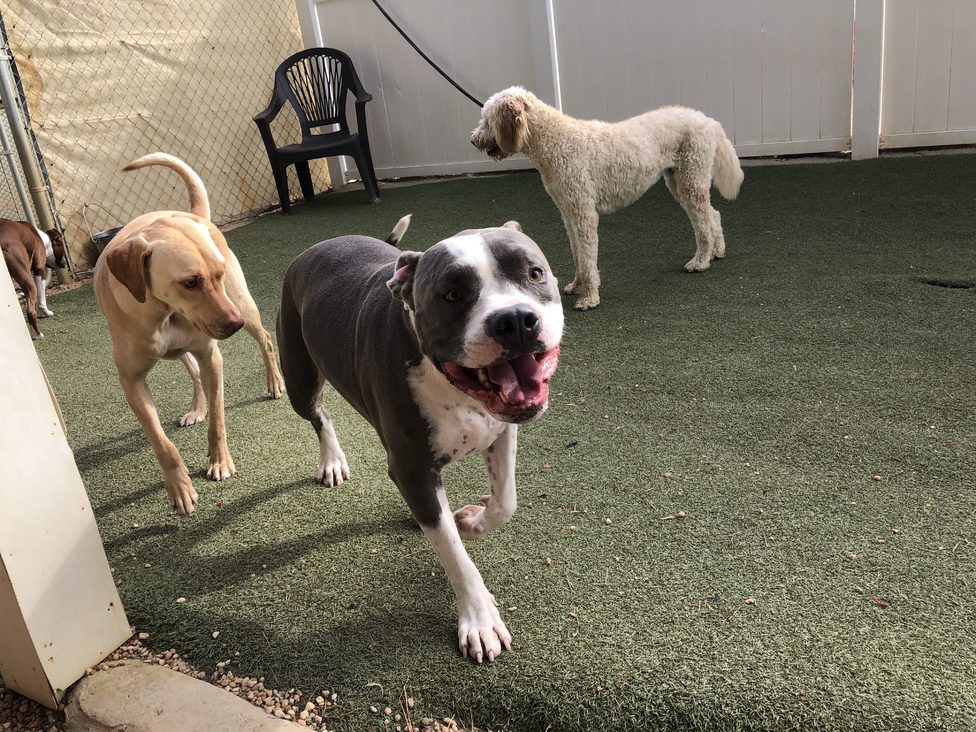 Chopper's Lesson
Chopper came to us as a boisterous American Pitbull Terrier. Chopper was built like a tank and his size, energy, strength, and appearance initially unnerved our most experienced daycare attendants. We knew the American Pitbull Terrier should be treated with respect and caution, especially in group play.
Yet, Chopper had never shown any signs of aggression and deserved a chance to romp with the other daycare dogs. We exercised great caution as we introduced him to play groups in gradual phases with extra oversight each step of the way. However, he passed each test with flying colors and he was soon playing with high-energy daycare groups on a regular basis.
Chopper has now been participating in daycare every Wednesday for the last four years and is a favorite playmate for many of our canine guests. Despite his high energy, he has an amicable, easy-going demeanor and has never lost his cool despite experiencing some pretty wild playmates subjecting him to all forms of canine shenanigans.
Chopper teaches us a valuable lesson - Dogs are unique individuals who deserve to be judged as such. We love you Chopper and we can't wait to see you next Wednesday!